The end of December through January is a fun time to be in London.  Christmas may have passed but the atmosphere is still quite festive and there are loads of events to ring in the New Year and get you excited about the start of the year.   Below are some of the major events and activities to entice you to plan a visit to our fair capital London –  recently ranked #1 on the list of the world's best city for 2018.
On New Year's Eve in Central London, the New Year welcome will normally start on the Southbank (it is now a ticketed event) but there are great viewing spots to see the fireworks at Parliament Square, Trafalgar Square Waterloo Bridge and on higher ground outside of Central London such as Hampstead Heath, & Primrose Hill. In keeping with tradition, Big Ben will ring in the New Year on the stroke of twelve.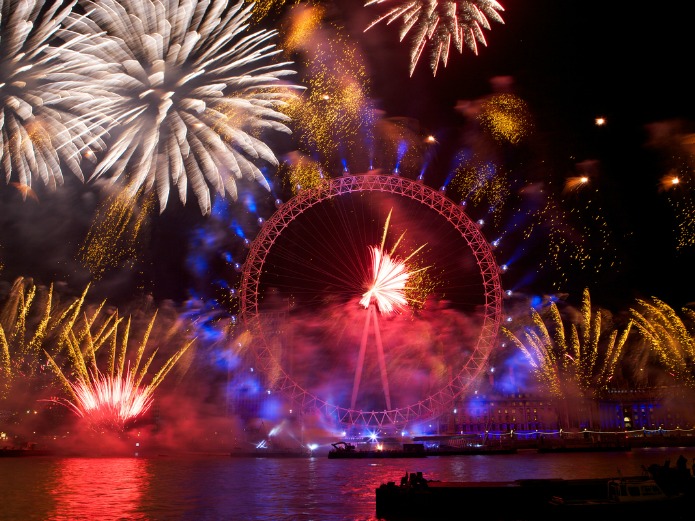 London New Year's Eve Fireworks. Photo Credit: © Visit London.
The first of January is traditionally the day to see the Greatest Show on Earth – London's New Year's Day Parade now in its 30th year.   The route will pass famous sights on its way from Piccadilly to Whitehall. You will see floats, cheerleaders, and marching bands from the United States, Europe, and of course the United Kingdom.   Overall, it a great party atmosphere and another wonderful way to celebrate the New Year in London.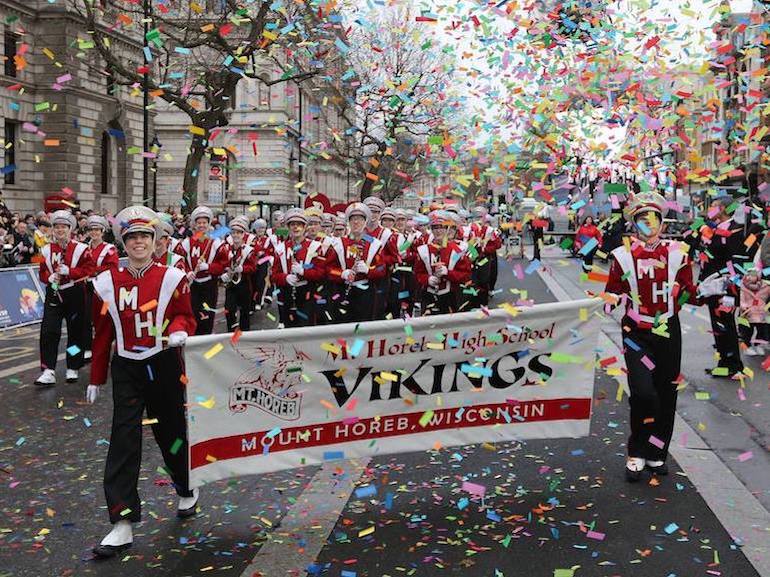 London's New Year's Day Parade_The Mount Horeb High School Band. Photo Credit: © Lnydp. 
Love basketball? January 11th – NBA London Game – the Philadelphia 76ers facing off against the Boston Celtics at the 02 Arena.  Even if it is not your favourite sport, it's a good reason to take a river trip to the Royal Borough of Greenwich.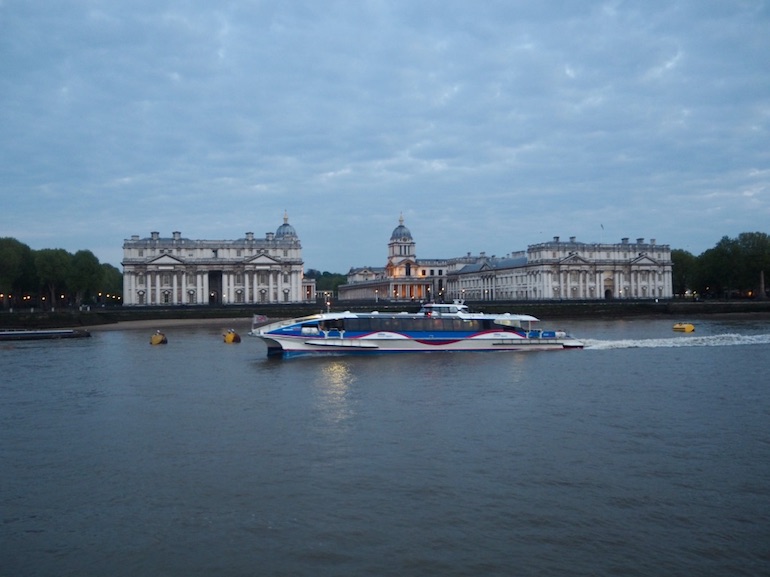 On The River Thames in London: A view of the Old Royal Naval College in Greenwich. Photo Credit: © Ursula Petula Barzey.
Lumiere London is back! From 18th – 21st January 2018, London will be illuminated like never before. It will be the United Kingdom's largest light festival with more than 40 UK and international artists reimagining London's iconic architecture and streets, transforming the city into a dazzling nocturnal art exhibition.  To get an idea as to what you'll experience, check out 12 of the illuminations from Lumiere London 2016.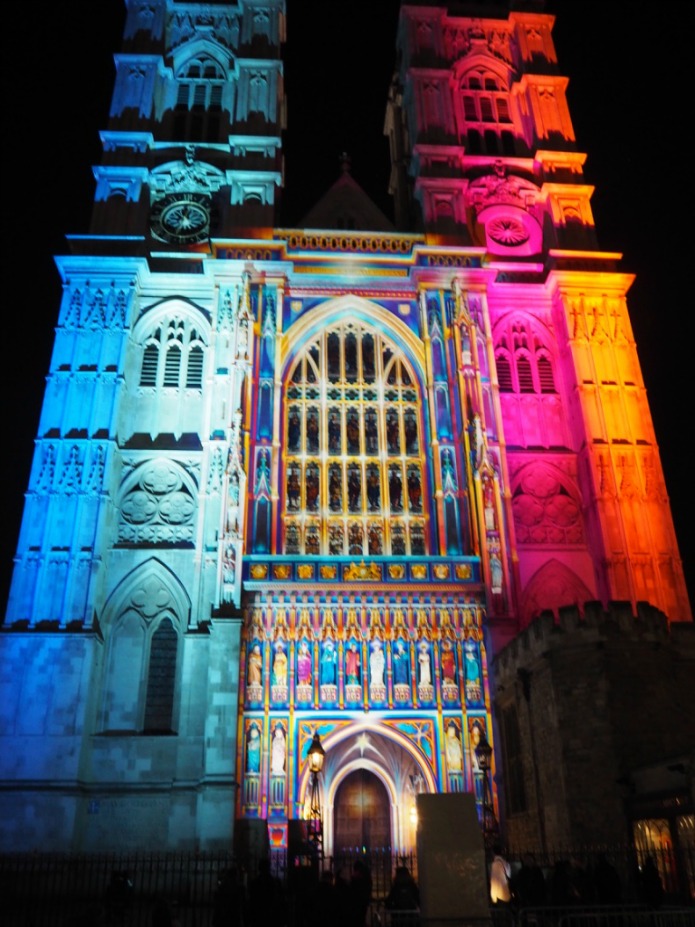 Lumiere London 2016: The Light of The Spirit by Patrice Warrener. Photo credit: ©Ursula Petula Barzey.
Shopping in London during the New Year offers you bargains, treats and many special experiences in all the major shops and department stores in places like Regents Street, Oxford Street & Knightsbridge. Why not look at the top ten London department stores for more suggestions on where to shop.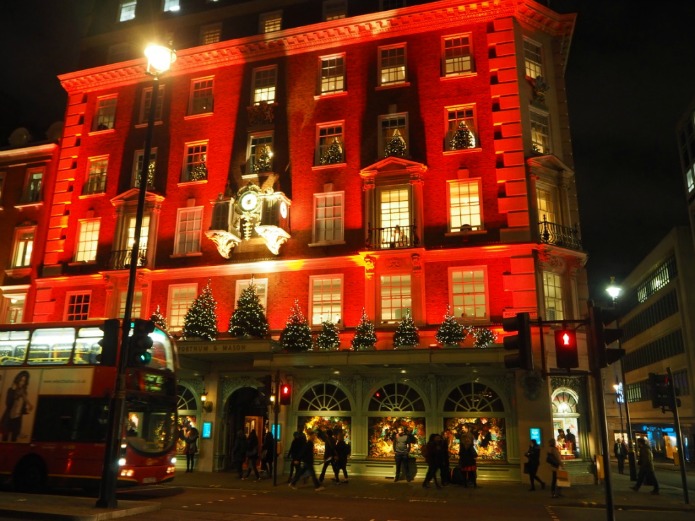 Fortum & Mason Christmas Window. Photo Credit: © Ursula Petula Barzey. 
With that, here is wishing you a fun-filled holiday season and a Happy New Year!